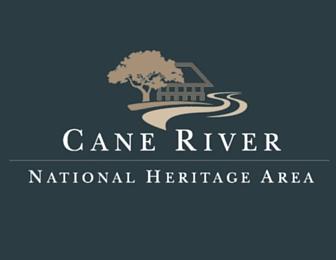 Cane River National Heritage Area and the Natchitoches Historic District Development Commission are pleased to announce the creation of a new program offering guided walking tours of the Natchitoches National Historic Landmark District. Free to the public, the walking tours will cover topics such as: the Cane River region prior to European contact; the French & Spanish colonial period; antebellum plantation culture and period; Reconstruction and tenant farming; architectural history; and Creole and Catholic culture, history and customs. The tours are family friendly and meant to engage all ages.
"Our goal is to provide an informative, historic overview of the National Historic Landmark District and the Cane River Region for visitors and locals," says Justin Newhart, CRNHA's new Director of Interpretation. "Natchitoches has been 'a Destination of Travelers since 1714.' Groups have come and gone, but each has left a definable imprint on the local culture. Today, we celebrate our unique blend of cultures, including French, Spanish, African, American Indian, Anglo American, and Creole, and we invite visitors and locals to come explore the incredible and rich history of Natchitoches and the surrounding Cane River region."
Beginning Tuesday, October 14, 2014, tours will be given twice daily at 11am & 2pm, Tuesday through Saturday. Tours are free and will begin at the Natchitoches Area Convention and Visitors Bureau located at 780 Front Street. For large group tours, please contact the Cane River National Heritage Area in advance at 318.356.5555.
The program is sponsored by Cane River National Heritage Area in partnership with the Natchitoches Historic District Development Commission.